It's all about Protection

An exciting, innovative digital campaign by Chiltern Consultancy has launched
If you were too ill to work, how would you cope? Every year, over 1.4 million people in the UK suffer an injury or a serious illness that means they can't work for a month or more*.
If you were among them, would you be able to cover your day-to-day bills without your full regular income to rely on? Or would you find yourself struggling financially at a time when money should really be the last thing on your mind?
Your employer might keep paying you for a while, but there's a limit to how long that would last. You might think the state would provide - but applying for benefits can be a complicated and lengthy process. You'd need to work out what benefits you might be entitled to and then navigate means testing.
In the end, possibly after weeks and months with no income, you could be surprised at the amount you'd be expected to survive on. Income protection is insurance to help you cope with these circumstances. It pays you a monthly income if you're too ill to work, helping you cover your costs and allowing you to focus on your recovery.
Are you too busy for Protection?
At the end of a busy day we're more likely to reach for our phone or tablet than look at our protection insurance needs. We're all guilty of procrastinating and social media is a source of easy distraction. In the time it takes you to scroll through one of your favourite apps, you could be having a meaningful conversation about the financial protection of your family. So next time you find yourself reaching for your phone, why not use it to call a financial adviser?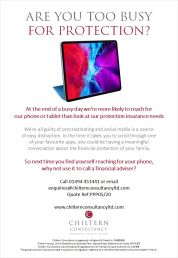 How far would you get?
While most people will insure the breadwinner, they often forget the contribution made by the person who stays at home cooking, cleaning, and taking care of children. Especially in this current environment.
They may not all contribute financially, but you'd be hard pressed to replace them.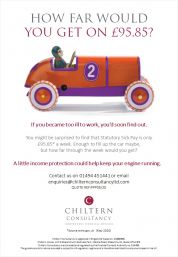 There's no need to dig deep
Small change could make a big difference Have you protected your debt? Your may think you have protected your family by insuring your mortgage. But these days people often use credit cards, loans and finance agreements to buy the things that make life more comfortable – such as a family car, home furnishings or holidays. And if the worst should happen, a mortgage may not be the only debt that your family could be left with. A little extra protection could make a big difference – and doesn't need to cost a lot.
So don't let the grass grow under your feet.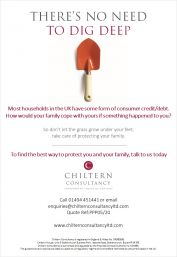 Are you in need of a little pick me up?
People often say they can't afford protection as they don't believe they have money to spare. You would be surprised what protection cover is within your reach – and it could be a much more sensible way to spend your money.