Chiltern Consultancy Guides
Working out the complex financial jigsaw can be a time consuming process in this busy world and often results in confusion or misinterpretation of key information.
Here at Chiltern we help you put all of the right pieces together to complete this jigsaw and provide the most appropriate and beneficial solution for your requirements.
We have produced a series of guides and brochures to provide you with a general appreciation of the relevant topics
If you would like to discuss any of them (or any other aspect of your financial planning) in detail, please telephone us on 01494 451441 or email us at enquiries@chilternconsultancyltd.com
PLEASE NOTE:
The contents of these guides are for your general information and use only and is not intended to address your particular requirements. The content should not be relied upon in its entirety and shall not be deemed to be, or constitute, advice. Although endeavours have been made to provide accurate and timely information, there can be no guarantee that such information is accurate as of the date it is received or that it will continue to be accurate in the future. No individual or company should act upon such information without receiving appropriate professional advice after a thorough examination of their particular situation. We cannot accept responsibility for any loss as a result of acts or omissions taken in respect of the content. Thresholds, percentage rates and tax legislation may change in subsequent Finance Acts. Levels and bases of, and reliefs from, taxation are subject to change, and their value depends on the individual circumstances of the investor. The value of your investments can go down as well as up, and you may get back less than you invested.
Our Investment Process
Deciding how best to invest your money can be daunting. With so many options available and so many uncertainties, how do you choose what's right for you? Our job is to eliminate as much of that uncertainty as possible and to work with you to identify the most appropriate way for you to achieve your financial goals. Our Investment Process is designed with that in mind.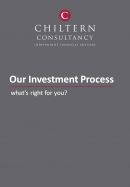 ---
Investment Planning and Specialist Investment Planning
The Investment Planning guide is designed to give you a quick snapshot of a range of different investment vehicles available. It is important to note that the value of investments and income from them may go down. You may not get back the original amount invested and the levels, basis and reliefs of taxation are subject to change.
Chiltern Consultancy are able to give advice to clients who wish to reduce their income tax, capital gains tax and inheritance tax.
Speak to one of our expert advisers on 01494451441 or download a guide below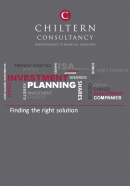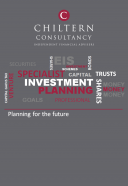 Specialist Investment Planning
---
Pension Planning
We all know it's important to plan for retirement, but many of us are still not planning well, or early enough. Despite all the media headlines and Government initiatives, many of us still have a 'tomorrow will do' attitude.
To find out more please talk to one of our experts on 01494 451441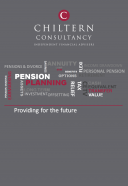 ---
Estate Planning
Passing wealth down the generations has been a family objective for centuries. In recent times the taxation burden on inherited wealth has affected more and more individuals and become of increasing concern. We work with clients to find the most suitable lifetime planning solutions for them from the many options available to mitigate the impact of inheritance tax.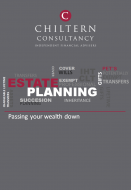 ---
Business Protection and Protection Planning
Business protection is all about insuring for the unexpected. It's a way of protecting your business if something goes wrong. It can provide an essential safety net for all types of business.
The cost of insurance, particularly life insurance has fallen over recent years, whilst the quality of cover has in many cases increased. With this in mind, it makes sense to periodically review your cover with the help of a professional financial adviser. 
For more information download one of our Guides below or speak to one of our expert advisers on 01494 451441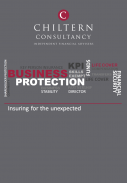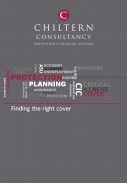 ---
Later Life Care
Chiltern have put together a comprehensive guide that helps to explain the options and solutions that are available to you and your family. These include how to make the most of your money when funding for care fees is required.
Talk to one of our experts on 01494 451441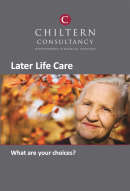 ---