The Team
Our people are very important to us, as is making certain we provide you with the best possible professional financial advice. Below is a short biography for each of our colleagues together with their direct contact telephone number. For further contact details please see our "Get in Touch" page.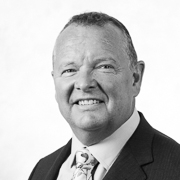 Mike Foster DipPFS, AE , Independent Financial Adviser / Chief Executive Officer
Tel.
01494 460216
Mobile.
07770 747495
Email.
mfosterchilternconsultancyltd.com
As a co-founder of Chiltern Consultancy. Mike has played a lead role in the establishment of strategic business relationships with firms of accountants, solicitors and management consultants. Mike is committed to further developing the Chiltern Consultancy brand and corporate philosophy by only recruiting independent financial advisers who have aspirations to attain the highest level of professional qualifications i.e. diploma, or chartered status, as he feels this will create the credibility and recognition necessary to work closely with other professional firms.

Mike has a client base that has been established over 30 years in Financial Services. His focus has been mainly on corporate clients where group personal pensions and a range of employee benefits are offered. He also provides advice to high net worth individual clients on investments and pensions. Most of his career has been in a managerial capacity including compliance, training & development and establishing businesses with the focus being the marketing and distribution of financial services.

Mike is married with two grown up children and has always retained his interest in sports and is a very keen golfer.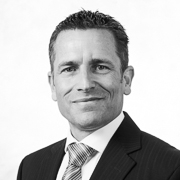 Shaun Clarke DipPFS, Independent Financial Adviser / Business Development Director
Tel.
01494 460201
Mobile.
07721 336967
Email.
sclarkechilternconsultancyltd.com
Shaun has been providing financial advice to clients since 1988, becoming an independent financial adviser in 2001. In 2009 he became a director of Chiltern Consultancy and he is now responsible for the business development of the practice. He is a member of the Personal Finance Society (PFS) of Financial Advisers by way of diploma and he is also a member of the Chartered Insurance Institute (CII).
His advisory skills centre on retirement planning to ensure that clients are making the most of their pension and investment assets. This type of planning incorporates the lead up to retirement, the period during retirement and later life planning also. In undertaking this work there are often other considerations that come into play such as inheritance tax planning and protection and Shaun's experience in these matters has proven invaluable.

Advice in the above areas requires a diligent and personal approach which is something that Shaun has become well known for, not only amongst his own clients but also with the accountancy and solicitor firms he works with to provide financial advice to their clients. This range of skills enable Shaun to provide comprehensive financial advice to personal clients and business clients alike, something which has proven extremely useful as more and more nowadays these two areas of client's lives are inextricably linked. 

Shaun is married with two (adult) children, and he enjoys playing golf and foreign travel.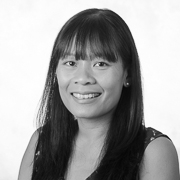 Angela Dickson BA (Hons), FPFS, Chartered Financial Planner / Compliance Director
Tel.
01494 460218
Mobile.
07782 390218
Email.
adicksonchilternconsultancyltd.com
Angela has been in the financial services sector since 2001 and with Chiltern Consultancy since 2005. She is a member of the Personal Finance Society of Financial Advisers & the Chartered Institute of Insurance and became a Chartered Financial Planner in January 2010 and achieved Fellowship in 2011.
In 2015 Angela became a Director of Chiltern Consultancy, taking responsibility for the compliance function of the practice. She also provides technical support and client liaison on cases, as well as being responsible for Chiltern's clients who sponsor Workplace Pension Schemes and Employee Benefits.
Outside of the office, Angela is a keen sports enthusiast; she plays league hockey for her local team and is a keen runner, completing the London Marathon in April 2018.
Frank Thompson HND (Hons), Managing Director
Tel.
01494 451441
Mobile.
07507 765722
Email.
fthompsonchilternconsultancyltd.com
Joined the business in April 2015 as a Marketing Consultant. Multi-skilled, professional, specialising in marketing and business strategies across all communications platforms. Frank has proven expertise at creating and developing strategic and tactical plans within a range of markets, including professional services. In 2017 Frank was appointed Managing Director of Chiltern Consultancy, taking responsibility for the overall management of the practice and the facilities at Chiltern House
Substantial experience of developing marketing collateral through, websites, social media, digital and print campaigns, brochures and catalogues and event management all to demanding deadlines.
Frank is married with 3 grown up children, City & Guilds HND (Hons) in Printing and is interested in all sports, an ex Semi-Pro footballer, FA Level 1 and 2 Qualifications, a Grade 3 Referee, and also a keen golfer.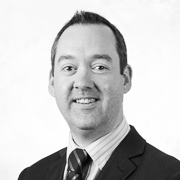 Wayne Gooch Chartered FCSI, Chartered Wealth Manager
Tel.
01494 460213
Mobile.
07890 940823
Email.
wgoochchilternconsultancyltd.com
Born in Reading in 1974, Wayne considers himself to be a local lad. So local, in fact, that by the age of 18 he had spent five years living in Gloucestershire, six years in Llandudno in North Wales and two years in West Bridgford, Notts. Returning to Reading in 1992 and vowing never to leave again (apart from two years in Northamptonshire), Wayne joined a local firm of Stockbrokers and quickly progressed through the ranks to become an investment manager in Oxford.

In 2003 Wayne was approached by Grant Thornton to join their asset management division to look after the discretionary investment funds of high net worth individuals, charities and pension schemes. From there, he moved into the broader financial advice arena and it was only a matter of time before the attraction of operating as a truly independent financial adviser became too hard to resist. Wayne joined Chiltern Consultancy in March 2010 and is Chair of the Investment Committee. He oversees the investment process and research functions, as well as providing a bespoke solution to meet client expectations. He is a Chartered Fellow of the Chartered Institute of Securities and Investments, holding (amongst others) the level six Diploma in Investment Compliance.

When not following the fortunes of the Stock Market, Wayne turns his attention to his beloved Fulham FC and at the weekend can be seen out with his two children "rolling old-skool" on whichever of his 1980's BMX bikes takes his fancy.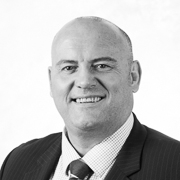 Nicholas S. Kidby DipPFS, CMS, CERM, SOLLA , Independent Financial Adviser
Tel.
01494 460205
Mobile.
07774 264356
Email.
nkidbychilternconsultancyltd.com
With experience as an Independent Financial Adviser (IFA) since 1998, having spent 12 years working in financial services prior to becoming an IFA, Nick is a highly experienced finance professional. He is a member of the Personal Finance Society and the Chartered Insurance Institute, Society of later Life Advisers (SOLLA) as well as a Certified Mortgage Specialist.
Nick primarily works within the professional market, advising clients that have been referred to him by their accountant or solicitor. He is an experienced personal & corporate financial planner, supporting, individuals, directors and executive clients in relation to: 
• Protecting personal and business assets – building & implementing strategies for Retirement & later life, including workplace retirement exit planning.
• Estate advice – including wealth creation, investment portfolio construction, helping Trustees meet their obligations, later life care & financial wellbeing, supporting individual's and their attorneys to meet objectives, equity release, lifetime mortgages in support of care or financial independence with on-going requirements. 
Through a holistic approach, Nick helps his clients to consider and define their individual or business planning objectives. He explains the options available and supports clients in making informed choices that provides confidence for their financial future.
Nick is a keen swimmer and motorcycle tourer, as well as a lifelong rugby enthusiast. Having played for High Wycombe RUFC for over 25 years, former Chairman, now honorary Life Vice President. Nick supports High Wycombe Cricket Club another of his sporting interests. However, he has succeeded several times in combining these pursuits by helping organise fundraising for these clubs as well enjoying both as a Social Member now.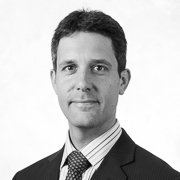 Stuart Crawford MEng, FPFS, Certs CII (MP & ER), Chartered Financial Planner
Tel.
01494 460204
Mobile.
07801 492888
Email.
scrawfordchilternconsultancyltd.com
Stuart is a Chartered Financial Planner and is a Fellow of the Personal Finance Society, holding the Chartered Insurance Institute Advanced Diploma in Financial Planning. His areas of expertise include pensions and investments and he is a qualified pension transfer specialist; with in-depth technical knowledge of defined benefit pensions, including public sector schemes.

Stuart obtained a Master of Engineering degree from the University of Southampton in 1998 and worked in the automotive engineering sector for several years before switching to financial services in 2005, initially working for a major bancassurer. In the same year he was awarded the Worshipful Company of Insurer's annual prize for achieving the best results in the country in his Certificate in Financial Planning exams. The independent advice sector beckoned and he joined Chiltern Consultancy in 2006.

He works closely with clients to help them achieve their long-term financial planning goals and objectives. True to his engineering origins he focuses on the practical application of planning technicalities and strives to bring these to life in a readily understandable way.

In the little spare time available that is not taken up by his young family Stuart is a keen wine enthusiast and he holds a Diploma in Wine and Spirits.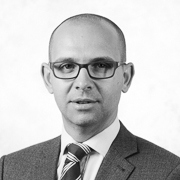 Stuart Clark BA (Hons) ACSI, Independent Financial Adviser
Tel.
01494 460202
Mobile.
07514 259727
Email.
stuartclarkchilternconsultancyltd.com
Stuart is married, with three children and lives in the Chilterns. He has worked in financial services since 1998, and is a member of the Chartered Institute for Securities & Investment (CISI). During this time, Stuart has worked within an accountancy practice in the West Midlands, administering the company's staff pension scheme, followed by four years providing support to clients and Independent Financial Advisers, in relation to flexible retirement contracts.
In 2004, Stuart and his family moved 'down south' from Birmingham, at which time he began providing face-to-face advice to clients and he joined Chiltern Consultancy in May 2011. He is passionate about providing tailored, holistic advice to his clients, and adding value over time through long term relationships. His clients include those in the accumulation stage of their financial life, through to clients who are enjoying retirement.  A large proportion of his time is spent with clients who are planning the transition into retirement; a process which enables clients to better understand the resources that they have built, and how they can be used efficiently.  Stuart's advice often involves the use of cashflow modelling which helps to bring the financial planning process to life.
Outside of the office, Stuart enjoys most sports, and recently came out of cricketing retirement and he has enjoyed what can only be described as "intermittent" success.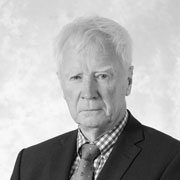 Edward Brown DipPFS (DM), Independent Financial Adviser
Tel.
01494 460200
Mobile.
07789 220116
Email.
ebrownchilternconsultancyltd.com
Edward has worked in the financial services sector for more years than he cares to remember. Starting with a well known life assurer as a life underwriter Edward subsequently moved into sales, servicing accountants in London's West End. He was recruited by a Reading based insurance broker in 1987, to service a multinational client's staff pension arrangements. Additionally he specialised in employee benefits, more particularly death benefit schemes for the diamond mining community in Africa.

Edward joined Chiltern Consultancy in 2006 and now specialises in retirement planning. In order to provide a more holistic service for clients he works closely another Chiltern adviser, Peter Smith. Edward is Diploma qualified and is working towards his Chartered status.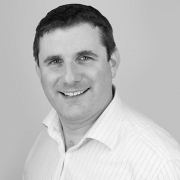 Michael Ross BA (Hons) APFS, RLP, Certs MP & ER, Chartered Financial Planner
Tel.
01494 460208
Mobile.
07859 032287
Email.
mrosschilternconsultancyltd.com
Michael started work as a Management Accountant in 2000 and after completing his BA (Hons) in Financial Services he joined this sector in 2005. He has continued his studies and is now a Chartered Financial Planner and a Registered Life Planner with the Kinder Institute of Life Planning.

Michael's qualifications allow him to take a truly holistic approach to financial planning which, in turn, help him to help clients experience a more meaningful life. This approach is also key when clients face difficult financial decisions about their long term financial security as Michael can confidently help them to identify and achieve the future they want.

Michael can help clients feel in control of their finances and make sense of all their pensions investments and protection polices they have accumulated over the years by presenting them with a simple, well organised tax efficient financial strategy to achieve the life they want as soon as possible.

His clients are:
• Professionals and self-employed people with a pressurised life who need to ensure their own and their children's future.
• People planning to leave the treadmill, who often don't know what to do or be next and need to remain financially secure come what may.
• Existing retirees who need to ensure their financial security while helping their children.
• People who have inherited money.
• People planning for later life.

Michael lives in Hertfordshire with his wife Sharon and three young children. He loves taking them on camping holidays in France, Italy and the Peak District to experience the wide open spaces and mountains. He has an interest in classic cars, and to relax he does Pilates and loves gardening.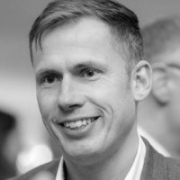 Tony Pound DipPFS, Independent Financial Adviser
Tel.
01494 460210
Mobile.
07796 132798
Email.
tpoundchilternconsultancyltd.com
Tony brings with him a huge amount of experience across all aspects of wealth management having started working in financial services in 1989. Spending 13 years with a major life assurance company before spending another 10 years providing financial advice for a large high street bank; then continuing to provide financial advice to clients as part of a large financial services network.
Tony holds the Diploma in Regulated Financial Planning as well as being qualified to provide advice on long term care and equity release. He is a member of the Personal Finance Society and the Chartered Insurance Institute and working towards becoming a Chartered Financial Planner and Fellow of the Chartered Insurance Institute. Tony really enjoys helping others make sense of their finances and put in place medium to long term goals which can help clients to reduce the anxiety around their plans and ensure they don't run out of money. He focuses on building long term trusted relationships by offering client focused advice services specifically tailored to clients in Oxfordshire and the surrounding areas.

When not providing financial advice Tony enjoys being run ragged by his two young daughters and is passionate about health and fitness. As a keen marathon runner and Ironman Triathlete, Tony coaches endurance athletes and first time marathon runners as well as helping people to live healthier lifestyles.
Tony believes in the importance of working on the three healths, Physical Health, Mental Health and Financial Health.
"I help clients take control of their financial wellbeing so they become healthier and more financially resilient, leaving them to worry less and enjoy life more.'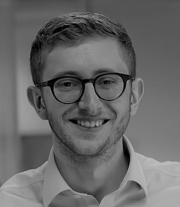 Jon Harding, DipPFS, CertPFS (DM) Independent Financial Adviser
Tel.
01494 451441
Mobile.
07803 068579
Email.
jhardingchilternconsultancyltd.com
Jon started his career in finance following a degree in Mathematics at the University of East Anglia. Having grown up in Hampshire, Jon then lived in Stratford-Upon-Avon before settling in the Milton Keynes area.

He is a member of the Personal Finance Society and the Chartered Insurance Institute and after completing the Diploma in Regulated Financial Planning is now working toward Chartered status. He adopts a focus on holistic financial planning, ensuring that a full and complete plan is created to give the maximum level of comfort to clients in achieving their goals. Jon specialises in retirement planning, investments, and protection; whether it be helping younger clients prepare for their future or more senior clients to make the most of what they have worked so hard for. He holds the certificate in Discretionary Investments Management and is keen to ensure that all clients can adopt an investment strategy that meets their aims and objectives.

Outside of work Jon can be seen in his lycra on two wheels (although not a sight for sore eyes) or watching his beloved Charlton Athletic. Sport of any kind interests Jon who is also a keen Cricketer and Table Tennis player, and he also loves to travel and experience different cultures.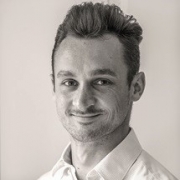 Eddy Piper, BSc (Hons), DipFA CeMAP, CertLTCP Independent Financial Adviser
Tel.
01494 460209
Mobile.
07979 463993
Email.
eddypiperchilternconsultancyltd.com
Eddy graduated from the University of the West of England in 2013 and continued there, managing sustainability projects focusing mainly on waste prevention. Eddy continues to be a stalwart supporter of recycling and sustainable development. Having completed his diploma in financial advice he is now working towards chartered status. Eddy works with Gill Opie at their Stoke Poges office near his home in South Bucks. Eddy is a keen fitness and sports enthusiast. He plays golf, squash and rugby in addition to walking his German Shorthaired Pointer for two hours a day.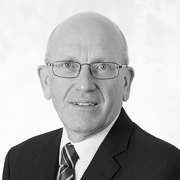 Richard Harrison FPFS, Chartered Financial Planner / Head of Paraplanning
Tel.
01494 460206
Email.
rharrisonchilternconsultancyltd.com
Richard has worked in financial services since leaving school in 1980. Prior to joining Chiltern he worked for an insurance company, a pension trustee company and an independent financial adviser firm.

Since 2008 Richard has worked specifically as a paraplanner, supporting one or more advisers and their associated clients. He joined Chiltern in January of 2014. He achieved his Advanced Diploma in June 2014 and as a result obtained Chartered Financial Planner status. He subsequently, in May 2018, became a Fellow of the PFS and CII.

Richard currently heads up the Paraplanning team at Chiltern as well as providing direct paraplanning support for Mike Foster and is one of the company's appointed Pension Transfer Specialists.
Outside of the office, Richard enjoys most sports and he embarks on regular walking holidays and in June 2019 "survived" the Inca Trail.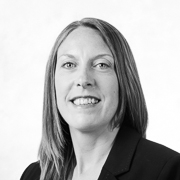 Sue Tokely, Senior Paraplanner
Tel.
01494 460215
Email.
stokelychilternconsultancyltd.com
Sue has worked within the financial services and retail banking sector since 2001, enjoying ten years as a financial adviser with HSBC Bank. She has achieved the Certificate for Financial Advisers qualifications and is currently studying towards a Diploma in Financial Services.

After becoming a casualty of a round of banking redundancies in 2012, Sue took a change of direction to become a paraplanner joining Chiltern Consultancy in May 2013. In this new role she provides full support to the clients of one of the directors of Chiltern Consultancy, Shaun Clarke. Her ten years of experience as an adviser puts Sue in an excellent position to provide exactly the right amount of support at exactly the right time. She continues to build on the existing client relationships and clients really do value her attention to detail and highly personalised communications.

Sue is married with two children. In her spare time she enjoys supporting her daughter in achieving her dancing exams and competing in dance competitions, which takes them all over the country. She also enjoys spending time with family and friends.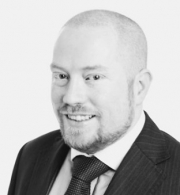 Noel McAuliffe DipPFS, Senior Paraplanner
Tel.
01494 460203
Email.
nmcauliffechilternconsultancyltd.com
Noel has been in the financial service sector since 2002 and first worked for Chiltern Consultancy from 2007 – 2014. After a few years away he returned to Chiltern Consultancy in August 2017 where his financial planning career started all those years ago. Noel became Diploma qualified in Regulated Financial Planning in December 2012 and has also obtained his mortgage and equity release qualifications back in 2009 , he is also a member of the Personal Finance Society and the Chartered Insurance Institute.
Noel is Married with two young children and is a lover of most sport especially football and golf (on a good day). He spends most of his spare time with his family and friends and on occasion does not mind a good Jigsaw puzzle.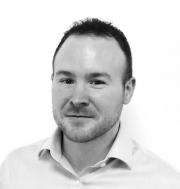 Rob Stone DipPFS, Paraplanner
Tel.
01494 451441
Email.
rstonechilternconsultancyltd.com
Rob has worked in the Finance Services Industry since 2000. The majority of this time was initially spent in Retail Banking. Due to continued changes within the Banking Sector he realised long term career options were limited and decided a change was needed. He joined Chiltern Consultancy in May 2017, and achieved a Diploma in Regulated Financial Planning in 2019. Rob lives in the local area with his partner and two children. In his spare time he enjoys spending time with his family and friends. His hobbies include going to the gym and the cinema.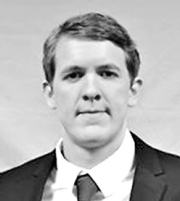 Matt Foster BA, MBA, Cert CII (MP), Mortgage Adviser / Paraplanner
Tel.
01494 460217
Email.
mattfosterchilternconsultancyltd.com
Matt started in the financial services industry in 2014. His career started in North Carolina, USA. Matt was a qualified mortgage consultant and worked for firms such as Wells Fargo and Lennar. The roles varied from re-mortgage advice to focusing on developing and strengthening relationships, including increasing production in specified territories. Over the 4 years of working in the industry, he was able to acquire 20+ state licences to conduct business. Now back in England, Matt wants to use his skills gained in America to enhance his knowledge and develop a stronger understanding of the financial services industry.
Matt was awarded a golf scholarship in North Carolina alongside this he completed his B.A. in Business management, and went on to further his education with a Masters of Business Management. In his spare time Matt enjoys playing golf, going to the gym and walking his dog.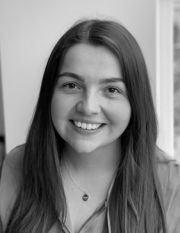 Emma Potter, APFS, Chartered Financial Planner
Tel.
01494 451441
Email.
epotterchilternconsultancyltd.com
After graduating from University with a first class honours degree in Business and Economics, Emma started her career at Invesco Perpetual gaining an understanding of investment management strategies and assisting clients with their portfolios. This led to pursuing a career in Financial Planning after realising the enjoyment and ability of creating wealth on behalf of her client.
Emma is a Chartered Financial Planner, with a particular specialism on the investment side of wealth creation after focusing her chartered exams in this area, she has a real passion for fund analysis and portfolio building.
Emma is married and has a young son. In her spare time she enjoys swimming (with and without son!) and travelling around the world, especially the US and south east Asia, to sample the local food and wine.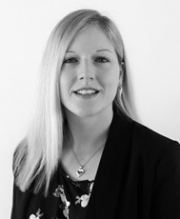 Nicole Bull BSc (Hons) Mathematics, DipPFS, Paraplanner
Tel.
01494 451441
Email.
nbullchilternconsultancyltd.com
Nic joined the team at Chiltern Consultancy in August 2020 as a paraplanner providing support to Nick Kidby. She has a degree in mathematics and achieved the Diploma in Regulated Financial Services in 2019. She originally started a career in accountancy, but took a change in direction in 2014 to work for a local financial adviser owned by a friend, and the rest, as they say, is history.
Nic lives in High Wycombe with her husband and two young children. In her spare time she enjoys eating out and spending time with friends and family. She is also looking forward to getting back to volunteering for first aid duties with St. John Ambulance, who she has been a first aider with for 12 years.
Andy Hay DipFS ACII, Senior Paraplanner
Tel.
01494 451441
Email.
andrewhchilternconsultancyltd.com
A local lad, Andy started his career in Financial Services with (AXA) Equity & Law in 1986 in the Actuarial Valuation Department, gaining his Associateship of the Chartered Insurance Institute in 1992. Following a round of redundancies, he joined Equitable Life plc in Aylesbury in 1998, working in several Technical Analytical roles during which he gained his Advanced Financial Planning Certificate and CII Level 4 Diploma in Financial Planning.

Involvement in two complex pension and investment transfer reviews followed before taking some time out from 2017 to pursue his love of the outdoors, trekking to Everest Base Camp and the summit of Mount Kilimanjaro.

With a slight change of direction, Andy joined a local firm of Independent Financial Advisers in 2019 as a Paraplanner, specialising in pensions, investments, IHT planning and Cashflow modelling before taking up a Senior Paraplanner role with Chiltern Consultancy in March 2022.

Outside of work, and as a 3-time Ironman triathlon finisher, Andy still pursues fitness goals, often with his wife, Sylvie and border collie in tow. He admits to being a bit of an F1 nut, who has been fortunate to combine his love of foreign travel, the natural world and photography with many F1 weekends around the globe.
Gwen Druiff, Paraplanner
Tel.
01494 451441
Email.
gdruiffchilternconsultancyltd.com
Joined Chiltern Consultancy in July 2022 having been in financial services since 2002. Historically, specialising in mortgages advice and now providing paraplanner support. Working towards a Level 4 Diploma in Regulated Financial Planning

Grew up in Cambridgeshire and left for the bright lights of London for university life and recently moved to the Thames Valley after being newly married.
Outside of work enjoys competitive rowing, river jaunts on the paddleboard, skiing, cycling and running.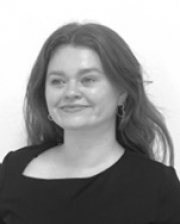 Izzy McGarry, DipPFS, Paraplanner
Tel.
01494 451441
Email.
imcgarrychilternconsultancyltd.com
Having started her journey in 2017 working in the Transfers Department at 'The Share Centre' in Aylesbury, Izzy has continued to develop her skills and knowledge within the Financial Services Industry ever since. She is currently enjoying working as a CII Level 4 Diploma qualified Paraplanner in Regulated Financial Planning.
Izzy has grown up in the local area and is currently living in Oxfordshire. She enjoys running in her free time, as well as participating in musicals at her local theatre.
Cecelia Willemse, DipPFS, Paraplanner
Tel.
01494 451441
Email.
cwillemsechilternconsultancyltd.com
Cecelia joined the team at Chiltern Consultancy in July 2023 as a paraplanner providing support to Nick Kidby.
Her career started as a personal assistant in 1997 for Media24, a leading media company in Cape Town, South Africa. She then joined the financial services industry in South Africa in 2000. She started as a personal assistant/paraplanner to advisers contracted to Liberty Life. She then moved on to a Pension Administrator role at a private administrator firm and was swiftly promoted to Principal Officer of two Umbrella pension schemes.  In April 2019 she relocated to England with her husband and now, teenage son. She became Diploma qualified in Regulated Financial Planning in November 2022 and is also a member of the Chartered Insurance Institute. She's a firm believer that great things never come from comfort zones.
In her spare time, she loves to play mom's taxi for her son to all his sports activities, loves walking/running in the beautiful countryside of Buckinghamshire & Oxfordshire, trying new baking recipes, and can get lost in the art of greeting card making.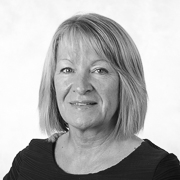 Sue Foster, Office Manager
Tel.
01494 451441
Email.
sfosterchilternconsultancyltd.com
Sue joined Chiltern Consultancy in 2001 and is now the Office Manager. Sue began her career working with a Marketing Agency, before moving to become PA to the Sales Director of Ariston UK, who were based in High Wycombe. A career break was taken when Sue wanted to look after her children and has the unenviable position of being the long suffering wife of Mike Foster, which acts as clear evidence of her strong character!

Outside of work Sue has become very involved with the 'Hearing Dogs for the Deaf' and looks after the dog allocated to her whilst specialist training is provided, which will eventually see the dog placed with someone who requires it for companionship, safety and awareness. Sue feels this is particularly rewarding and has kept in touch with the recipients of the dogs she has looked after.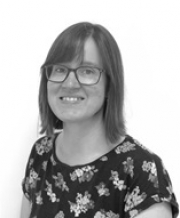 Emma Cuadra, Office Administrator
Tel.
01494 451441
Email.
ecuadrachilternconsultancyltd.com
Emma grew up in Bath, and then studied languages at Exeter University, where she met her husband Adam.
She started her career in Financial Services in 1999, working for a number of providers and various IFAs both in London and the West Country. Emma has two children and in 2012 the family moved to The Netherlands for work. They ended up staying for 8 years, during which time they discovered what an amazing country it is. They moved back to the UK in the summer of 2020, during the Covid Pandemic.
Emma joined Chiltern Consultancy in August 2022 as Office Administrator, supporting Sue Foster.
In her spare time, Emma enjoys traveling abroad, cooking and running. She is also the wife of an avid F1 fan, which ultimately makes her an F1 fan too. The family also recently adopted a cat called Dilys.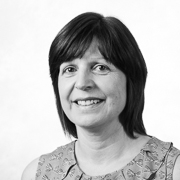 Estelle Burnard, Administrator
Tel.
01494 460219
Email.
eburnardchilternconsultancyltd.com
Estelle started working at Chiltern Consultancy in September 2006, joining a school friend, Stacey Platt, in the office admin team. After 9 years in this role, in July 2015, Estelle moved positions within the firm to join Angela Dickson on the corporate pension side of the business.

Her new role is focussed solely on making sure that corporate clients that we have advised and implemented a new 'workplace pension' scheme for, meet all aspects of what is required by The Pensions Regulator (TPR) at all times. In relation to these types of pensions there is some very specific administration needed at the point the scheme is set up and on an on-going basis. Employers must adhere to these requirements in order to remain compliant with the 'workplace pension' rules and that is where Estelle comes into her own.

Estelle's work background before Chiltern Consultancy was in bookkeeping/accounts administration, something that has proven extremely useful in her new pension administration role.

Estelle is married with 2 grown up sons and outside of work she enjoys walking her dog and weekly Pilates.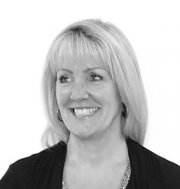 Carole Wilson, Receptionist
Tel.
01494 451441
Email.
cwilsonchilternconsultancyltd.com
Carol began her career as a Pharmacy Technician but she decided to take time out and travelled across the USA for 7 months. During this time starting in New York, she managed to visit Chicago, San Francisco, Hawaii, LA, New Orleans, Florida, Mexico finishing with a trip to the Bahamas.
She then set up home in San Francisco and lived there for almost 10 years. While living in the US she worked in various roles, starting (as most Americans do) as a waitress, going onto become the manager of a small Italian restaurant. She took a change in career and began work in a Real Estate office, as a Property Manager Co-ordinator, then moved on to become a Resident Manager of a 52 home Condominium complex.
In 1993 she moved back to England with her twin daughters and met her husband and now has a son.
In April 2018 Carol joined Chiltern Consultancy on a part time basis as a Receptionist.
Carol likes to socialise with friends and family, is an active member of her village Fayre committee and still has a love of travel and takes advantage, as much as possible, to visit parts of the world she hasn't yet seen.