Chiltern Care, working with clients and families for better outcomes
If you are currently faced with the prospect of finding care for yourself, a relative or a friend you are probably feeling emotionally drained right now. The process of finding suitable care and sorting through the legislation, can be extremely hard. Add to this the often confusing financial situation and it is not surprising to learn that many people feel tired, stressed and worried at a time like this.
Chiltern Care, part of Chiltern Consultancy is a professional business that can provide advice to families facing the dilemma of funding for private care fees.
We are able to demonstrate a genuine and caring approach at what is one of the most demanding times of family life. We have put together a comprehensive guide that helps to explain the options and solutions that are available to you and your family.
Should you wish to speak to one of our Care Advice specialists please call 01494 451441 or email enquiries@chilternconsultancyltd.com
To download our latest informative guide click here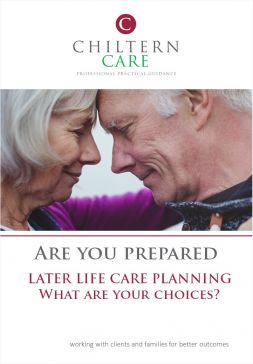 Personal Finance
Bath in Somerset, Tenby in Pembrokeshire, Bradford on Avon in Wiltshire, Ilfracombe in Devon and Canterbury in Kent made up the top five of the most sought-after locations.
The impact of the pandemic was felt across the mortgage market last year, including the equity release sector
Things to consider before investing and the best places for you to invest your cash.